—PROLOGUE—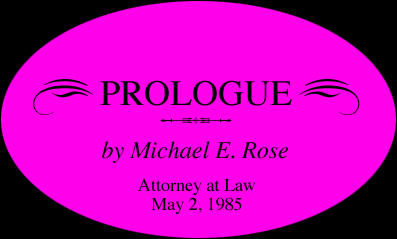 Marijuana has been known to humankind for untold thousands of years. Government has attempted to prohibit its use for the past 50. As with all previous attempts at prohibition, the attempt has been a dismal failure: people are simply not deterred from marijuana usage because of its illegality. Yet the prohibition continues and vast amounts of time, energy, and money are spent in the effort.
In Josephine County, Oregon, 20% of the felony cases processed through the Circuit Court involved marijuana; 75% of those cases involved marijuana possessed or grown for personal consumption. This reflects national trends, i.e., 600,000 arrested in 1984 alone. We must ask at this point, if it is worth the effort.
Only in the light of knowledge, are we able to answer such questions. This enlightening book details the history of marijuana, the history of its prohibition, and the present state of the pharmacological facts about the herb.
In the calm light of understanding, we realize that the effort to prohibit marijuana—born in hysteria and racism, continued in self-righteousness and repression—has no substantial basis whatsoever: no fact, whether political, economic, medical, moral, or correctional, can justify the effort.
This book is well-documented, often startling, and sometimes outrageous, but never less than fascinating, and above all, a thoroughly enjoyable, not to mention educational experience.
—Michael E. Rose
Attorney at Law
May 2, 1985
the authorized on-line version of Jack Herer's "The Emperor Wears No Clothes"
text from "The Emperor Wears No Clothes" © Jack Herer
CD-ROM and web presentation © 0=2
$25 donation
$10 donation
---
To skip over the following introductory material:
Click on the buttons to choose a chapter.
Return Button